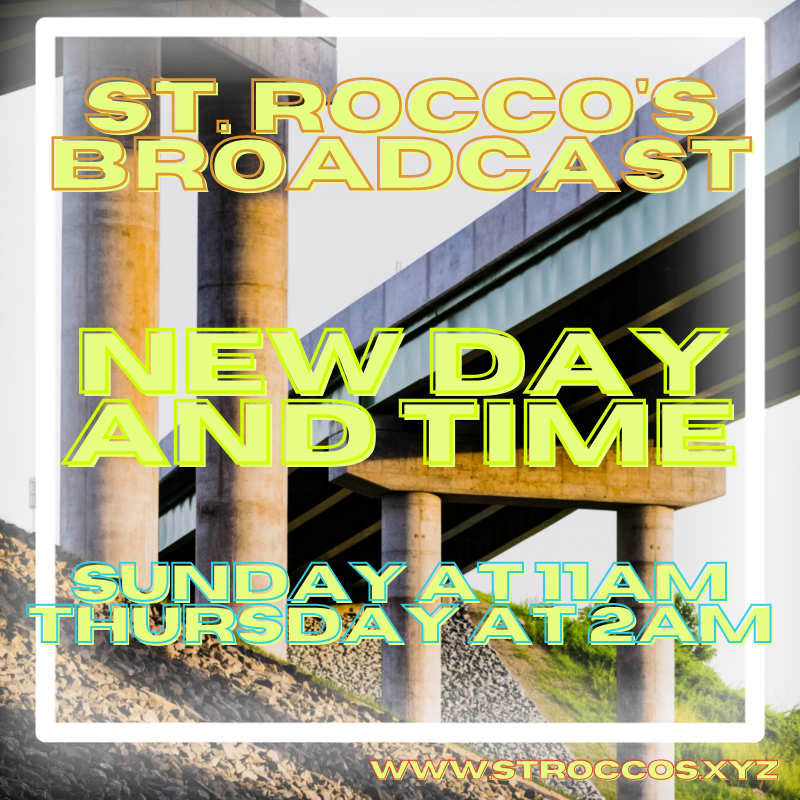 St. Rocco's Broadcast for the Dispossessed is a weekly radio show on WCAA 107.3, drawn primarily from the St. Rocco's Reading Series archives, produced by Alexis Bhagat and friends. Most episodes also include a sound poetry segment.
St. Rocco's Broadcast launched in April 2020 as a bi-weekly show, half of "The Poetry Hour" slot with Baffling Combustions. The program went on pause in January 2021, and returned to WCAA with a new day and time on June 10th, 2021. New Time: Thursdays at 2am, Sundays at 11am.
WCAA Broadcast Archives
Calls for Submission
We also have call for submissions for special episodes which we publish on our blog.
And, we are always seeking submissions for new works of sound poetry.
Would you like to hear St. Rocco's Broadcast on your local radio?
St. Rocco's Broadcast is available via Pacifica Audioport and is available for free to any community radio stations affiliated with the Pacifica Network. Click here view the program info at Audioport. (Log-in required.) Or, check out the map to see if there's a station near you! (We can send a note to their station manager, or you can send them our Audioport link and a recommendation.